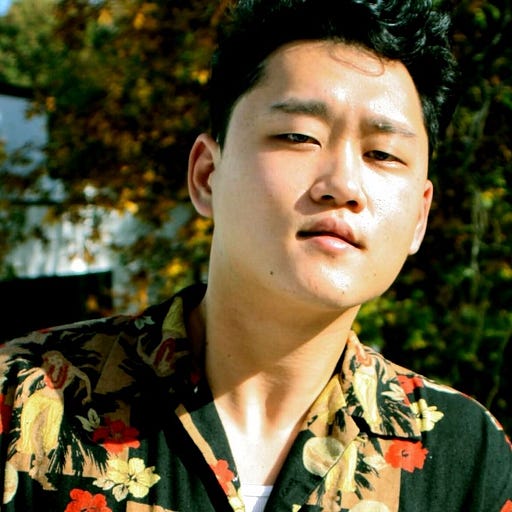 Mar 10 • 2M
"Have you eaten yet?"
Korean American musician Old Chingu on love, pride, and first generation families
Stories of misfits making their own way. Hosted by 2021 AIR New Voices Scholar Kristin Leong. ODD ONE IN is a production of ROCK PAPER RADIO. Learn more and subscribe to our newsletter for misfits and unlikely optimists at RockPaperRadio.com.
For many of us in Asian families, food—and the question have you eaten yet in particular—is our love language. That was true for second generation Korean American musician Philip Lee, better known by his stage name Old Chingu.
In this Odd One In teaser, Lee shares what it was like growing up feeling like a misfit living in a different world from his parents, whose affection he craved even if they always made sure he was well fed.
This is a teaser of Old Chingu's story, as well as one of the first listens into ROCK PAPER RADIO's new Odd One In podcast. If you missed the first part of Old Chingu's story, listen here: Faith and hip hop saved his life.
Our pilot episode of Odd One In sharing Old Chingu's journey as an misfit musician and second generation son is coming soon. Subscribe to our newsletter to join our curious crew and to be the first to know when new episodes drop.
The song you heard in this podcast teaser is Brighter Days by Old Chingu, featuring artist Kudasaibeats.
ODD ONE IN
is a podcast that shares stories of misfits making their own way. The show is hosted and produced by 2021 AIR New Voices Scholar Kristin Leong. This podcast is a production of
ROCK PAPER RADIO
. Listen, subscribe, and learn more at
RockPaperRadio.com
.
You can find ROCK PAPER RADIO on 
Instagram
 and 
Twitter
 @RockPaperRadio. You can find Kristin on Instagram 
@leongstagram
 and on Twitter 
@kristinleong
. You can find our ODD ONE IN podcast on
Spotify
or
Apple Podcasts
or wherever you get your audio storytelling.